CalFresh Healthy Living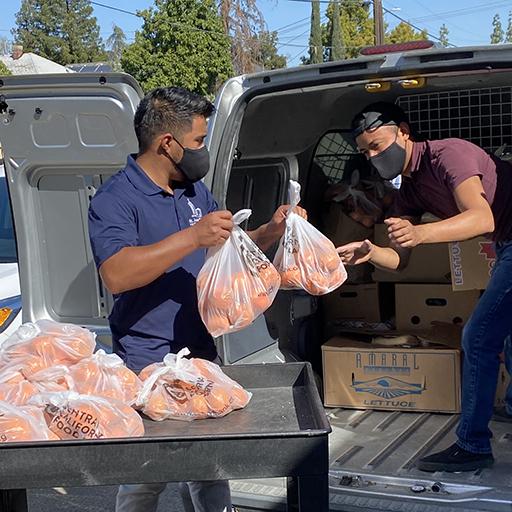 Catholic Charities is proud to offer the CalFresh Healthy Living Program! This program enables us to provide nutrition education, physical activity instruction and environmental support to our clients. These services provide both adults and children with the tools to be able to choose healthier foods and beverages within a limited budget, as well as choose more active lifestyles. Healthier diets and higher activity levels decrease the risk of chronic health-related diseases, including obesity.
The CalFresh Healthy Living Program has resumed monthly in-person classes at our Fresno office, in addition to hosting virtual classes that can be accessed anywhere!
Information regarding all nutrition classes available can be found on our Facebook page, along with tips on budgeting and saving, physical activity, and healthy recipes. To check out upcoming class dates, please click here.
The CalFresh Healthy Living Program was instrumental in getting our Food Pantry recognized by Leah's Pantry as 1 of 12 Gold-Certified Food Pantries in California. To do this, we improved nutrition education and distribution, community engagement and increased the availability of healthy non-perishable foods. Through the help of our wonderful volunteers, we make sure that the food products we're distributing do not exceed 7 grams of natural sugar per serving. This allows us to be part of the solution of nourishing communities in a healthy and equitable system.
We are so grateful for the CalFresh Healthy Living Program that guides us in being part of improving the health, wellness, and resilience of communities through informed nutrition security.