Food Pantry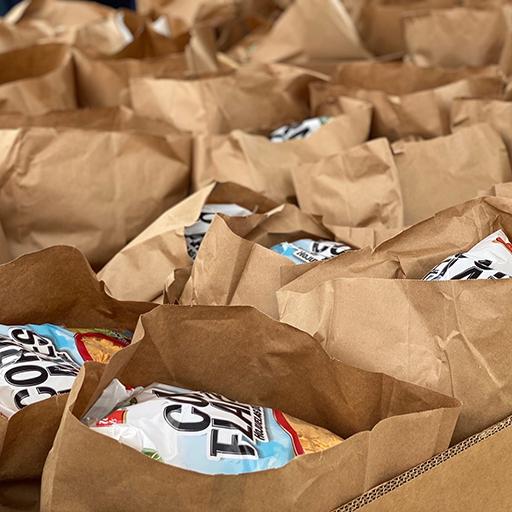 Catholic Charities has been serving low-income families throughout the eight-County Diocese of Fresno since 1968. Our Food Pantry is our largest program that serves nearly 200,000 individuals every year.
Only 5.6% of those visiting Catholic Charities are homeless, which means that 94.4% are families in search of help needed to put food on the table at home.
Through this program, clients are able to receive meal boxes which consist of canned vegetables, pasta, rice, beans, cereal, spaghetti sauce, peanut butter, macaroni and cheese, bread, protein and more. It's enough nutritional food to sustain a family for approximately one week.
Homeless individuals are provided travel packs containing food that can be eaten on the go and don't require an oven or stovetop for cooking.
Our sites also operate USDA Commodity distributions, Healthy Neighborhood Markets, Senior Distributions and more, so be sure to check our Facebook page for upcoming food distribution events in addition to the daily Food Pantry services.
Did you know that the Catholic Charities Food Pantry holds a Gold Certification from Leah's Pantry?
Catholic Charities is proud to be 1 of 12 Gold Certified Food Pantries in California recognized by Leah's Pantry. We're also the ONLY Food Pantry in the San Joaquin Valley with this recognition.
Having a Leah's Pantry certification entails cultivating nourishing communities and we take this role very seriously. Our volunteers check the sugar content in the products we provide to our clients. We make sure that our products do not exceed 7 grams of natural sugar per serving. This allows us to be part of the solution of nourishing communities in a healthy and equitable system.
We are proud to be part of improving the health, wellness, and resilience of communities through informed nutrition security.