Immigration Services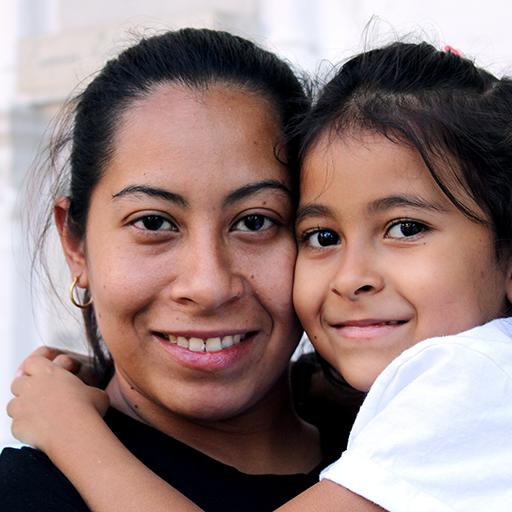 The Catholic Church has been ministering to the poor for 2,000 years and Catholic Charities, the U.S. humanitarian arm of the Church, has been caring for our vulnerable sisters and brothers within the Diocese of Fresno since 1968. In collaboration with every administration since our founding a century ago, Catholic Charities works to do what they can't – care for those who are homeless, hungry, disaster-stricken, out-of-work and suffering. Our work is humanitarian, and we proudly serve both citizens and migrants in our country.
The Immigration Services Center at Catholic Charities can provide information, guidance and support on various types of affirmative immigration cases including the types of cases below.
Call (559) 237-0851 to schedule an appointment in Fresno, Bakersfield or Merced. All consultations are free of charge.
CCDOF IMMIGRATION SERVICES CENTER
GLOSSARY & LIST OF SERVICES
• Naturalization – Individuals who are Legal Permanent Residents (Green Card holders) may apply to become U.S. Citizens after meeting the proper requirements, such as being a resident for 5 years (or 3 years if the applicant is married to U.S. Citizen).

• Naturalization for U.S. Veterans – U.S. Veterans who served during times of hostilities or peace may apply to become U.S. Citizens on the basis for their service to the country.

• Acquisition/Derivation of U.S. Citizenship – Individuals born outside of the U.S. who have or had a parent(s) that are (or became) U.S. Citizens may be able to obtain their citizenship on the basis of the citizenship status of the parent.

• Legal Permanent Residence Card Renewal (Green Card Renewals) – Individuals who have been inspected and admitted to the United States and are currently Legal Permanent Residents possess a Green Card that must be renewed every ten years.

• Adjustment of Status – the process that someone can use to apply for a Green Card when the applicant is present in the United States. This means they may apply to obtain a Green Card without having to return to their home country to complete the visa processing after being inspected, admitted, and meeting the corresponding requirements.

• Consular Process – A beneficiary of an approved immigrant petition may apply for a Green Card outside of the United States with the U.S. Department of State at a U.S. Embassy or Consulate.

• U-Visa / VAWA – A Non-Immigrant Visa may be granted to individuals who are a victim of a qualifying crime in the U.S. or a U.S. territory and collaborated in the prosecution of the crime.

• Deferred Action for Childhood Arrivals (DACA) – DACA is the prosecutorial discretion to defer removal action against an individual who came to the U.S. as a child and meets several guidelines for a certain period of time. This also grants temporary protection from deportation and a work authorization permit that is subject to renewal. Deferred action does NOT provide lawful status.

• Advance Parole – also known as a re-entry permit, is a permit that allows a non-citizen to physically enter the United States for a specific purpose.

• Temporary Protected Status (TPS) – Nationals of designated countries for TPS are able to remain in the USA due to conditions in the country that temporarily prevent them from returning safely, or in certain circumstances, where the country is unable to handle the return of its nationals adequately. USCIS may grant TPS to eligible nationals of certain countries (or parts of countries), who are already in the United States. Eligible individuals without nationality who last resided in the designated country may also be granted TPS.

• Freedom of Information Act (FOIA) & Federal Bureau of Investigation (FBI) Background Checks – Request for access to documents or other data in the possession of a government agency or public authority, unless the information falls into a category that is specifically excluded from the terms of the legislation.

Please note all services indicated in this document are not a guarantee that the person is eligible. It is recommended interested individuals consult with a DOJ Accredited Representative or Immigration Attorney to see if they qualify. The U.S. Department of Homeland Security is the authority in all affirmative immigration cases that approves or denies benefits.
Do you still have questions about our Immigration Services Center? Please see below for a list of Frequently Asked Questions.
FAQ